Friday, August 31, 2007
Jenji Kohan.
You worked with Tracey Ullman on Tracey Takes On. What did you learn from that experience?



It was my first taste of the freedom of cable, and I loved it. And it was a chance to learn how to really appreciate acting talent. No matter what you gave her, Tracey made it come alive. She's really incredible - a dazzling talent. Plus, she ran the whole show and had two kids - a role model. I learned to hire people who are great at their jobs, and then get out of the way and let them do them.
link
Kohan

: The big-picture evolution is that the artists are losing power, and the executives and corporations are gaining power. Artists used to have a lot more freedom to experiment, even on the networks. Over time, it has become less creative and more like a business. Shows are perceived less as "art" and more as "product." It's becoming commoditized.

It wasn't always this way.

Like back when I was working with Tracey Ullman on HBO, we had lots of freedom to experiment. Things are being more micromanaged now. You know, the culture of the various networks changes so rapidly. I've literally worked with all of the major networks by now, both broadcast and cable. And they all change over time.
link
Celebs Take Over TCM in November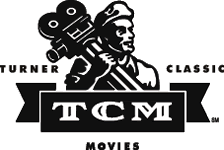 (Multichannel News) _ TCM's Guest Programmer series, which regularly airs one night each month, is taking over all of November, with 29 celebrities programming 29 nights that they will co-host with Robert Osborne.
Among the star-studded list of celebrities sitting down with Osborne to present their favorite films will be Whoopi Goldberg on Nov. 1; Donald Trump on Nov. 3; Danny DeVito on Nov. 10; Matt Groening on Nov. 14;
Tracy Ullman on Nov. 17
; Alec Baldwin on Nov. 20; Kermit the Frog on Nov. 21; Harvey Fierstein on Nov. 26 and Martha Stewart on Nov. 30.
In addition to the 29 celebrities participating in the November festivall, one viewer, Paul Aguirre, was also chosen as part of the 30-day line-up to program his own night. The New York City resident's video was chosen by viewer votes in TCM's online contest at tcm.com. His evening of film selections will air on Thanksgiving night as a "thank you" from TCM to its dedicated audience of film lovers.
link
Monday, August 27, 2007
The only other oddity Prohaska can remember is that when six-time Emmy winning British comedienne Tracey Ullman was handed her five-pound trophy some years ago, the personalized Emmy band snapped off the bottom.

"She was able to incorporate that into her speech," Prohaska said. "She made a joke out of it."

But just as it always does, the show went on. This time it was simply a few laughs longer.